GREETINGS FROM THE AMBASSADOR
Dear Visitor!
Welcome to the official website of the Embassy of Hungary in Pretoria.
With the new strategy of "Opening to the South", Hungary seeks to cultivate and further develop its traditionally good relations with the countries of the African continent. As an Embassy our task is to promote the development of political, economic, commercial, educational, scientific, cultural, tourism and sports relations between Hungary and our accredited countries in Sub-Saharan Africa, and to provide consular protection for our Hungarian compatriots. Residing in Pretoria I am also accredited to the following countries in the region: Botswana, Lesotho, Madagascar, Mauritius, Namibia, Swaziland, Zambia and Zimbabwe.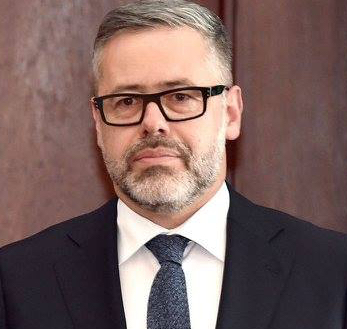 Hungary and the Republic of South Africa, our most significant partner in Sub-Saharan African region. Our Embassy aims to explore mutually beneficial opportunities for cooperation with the Republic of South Africa and other accredited countries and seeks to assist in the launching of Hungarian products in the respective foreign markets. By organising regular high-level visits and business delegations we strive to stimulate investments between Hungary and the Sub-Saharan African region.
I trust that our Embassy website and facebook page will provide useful information to Hungarian nationals and to all those who are interested in our country and contributes to the strengthening of bilateral relations.
András László Király
Ambassador